LGN Run Club Hounslow 1km Loop

Hounslow for too long has been LGN's West London outpost without the aerobic love of our LGN 1km surveryor's wheel, however, now that the healthy team at Pernod Ricard are enjoying both an LGN Run Club & Walk Club we are happy to announce that the Hounslow 1km loop is now up & quite literally running.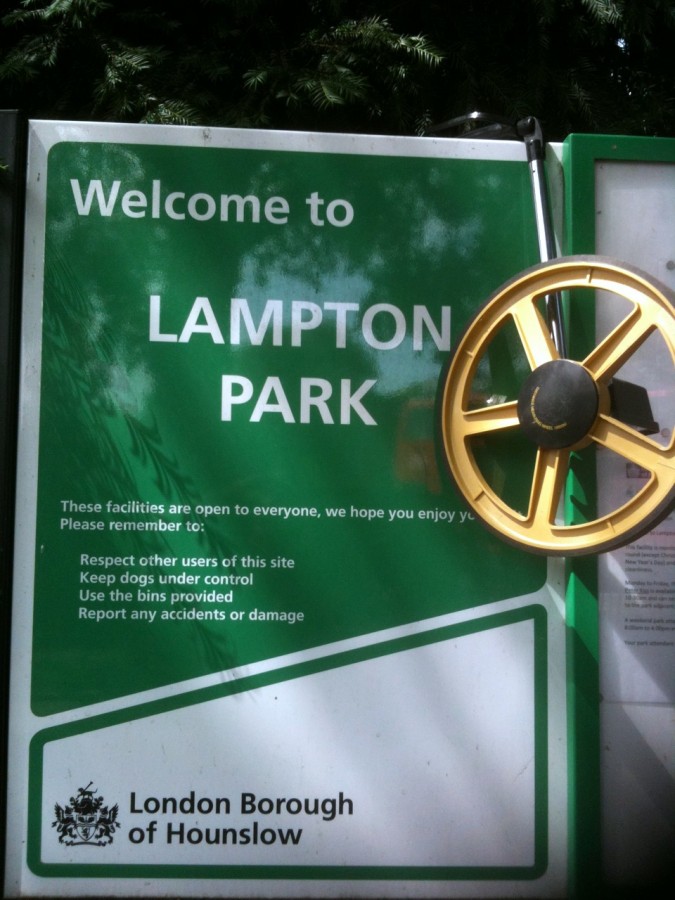 The LGN measuring wheel hits Hounslow's Lampton Park with 1km passion
LGN's 1km loops have been located and measured at several key points around London for use primarily by LGN Run Clubs:
LGN 1km loops serve several key purposes:
Provide comparable LGN standard course for all our Run Clubs

Via monthly time trial assist with Run Club members tangible fitness progress

Offer tempo training guide for people planning to run a race with a specific time in mind

Help build confidence for those aiming for their initial 5km or 10km

Fan the already raging flames of Inter LGN Run Club banter
We at LGN embrace technology with a cuddly bear lost & found-like grip, and indeed for identifying our LGN 1km loops we used internet mapping to find best routes.
However when it came to accurate measurement we laughed in the face of GPS and used trusted measuring techniques for inch perfect accuracy, thus while you will have a route map below, rest easy knowing we walked every single 1km loop with a manual measuring wheel to make sure each one LGN 1km loop is indeed exactly 1km.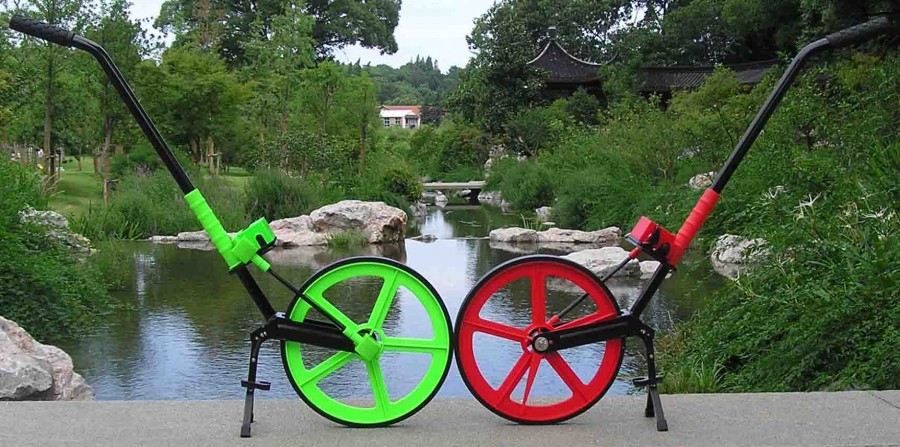 LGN's measuring wheels rest from 1km duty by holidaying in the Orient...
The LGN Hounslow 1km Loop can be found at Lampton Park, Hounslow, London, TW3
To find the LGN 1km Loop via map please see - http://www.mapmyrun.com/routes/view/40305232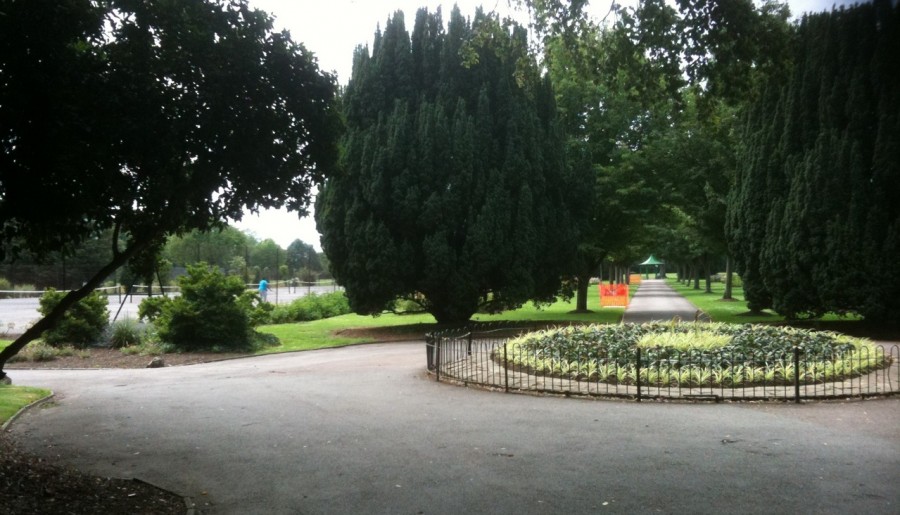 As you enter Lampton Park you will see a well tended foliage based mini round-about, the 1km Loop starts just on the left.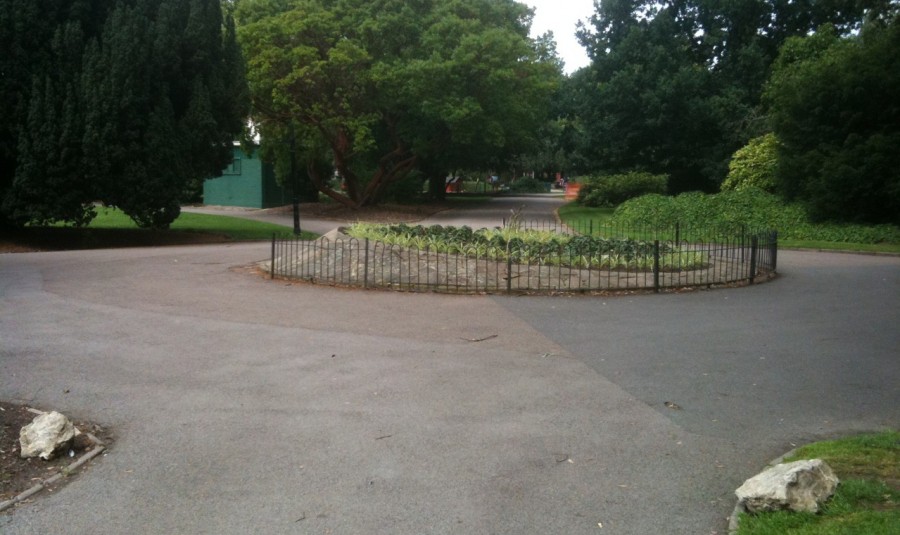 The two white rocks on either side of the path denote the start line and runners aim to run directly past the mini round-about heading in an anti clockwise direction.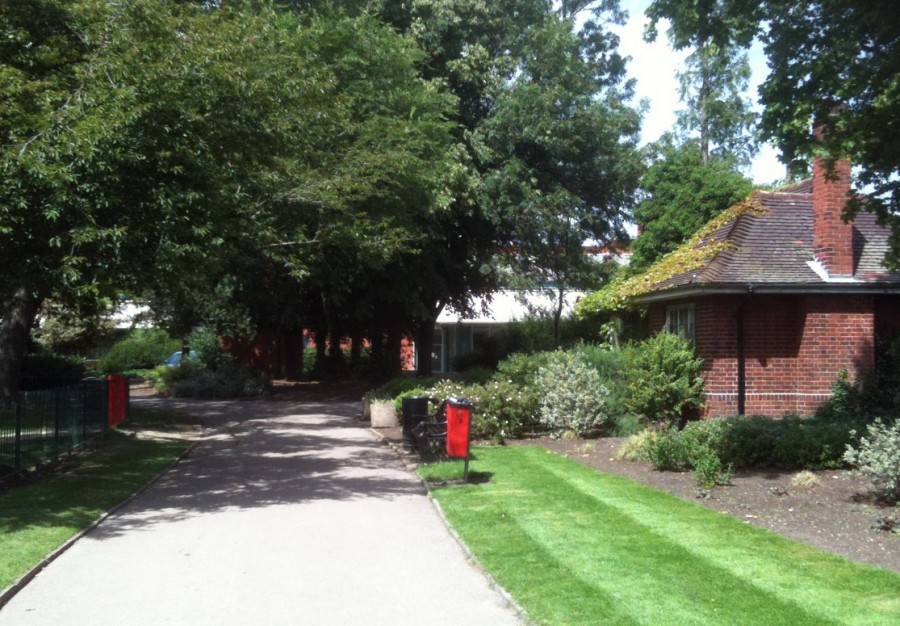 After less than 150m you will approach a path junction with an old brick building on your right, you are going to take the 2nd left hand path turn at the junction.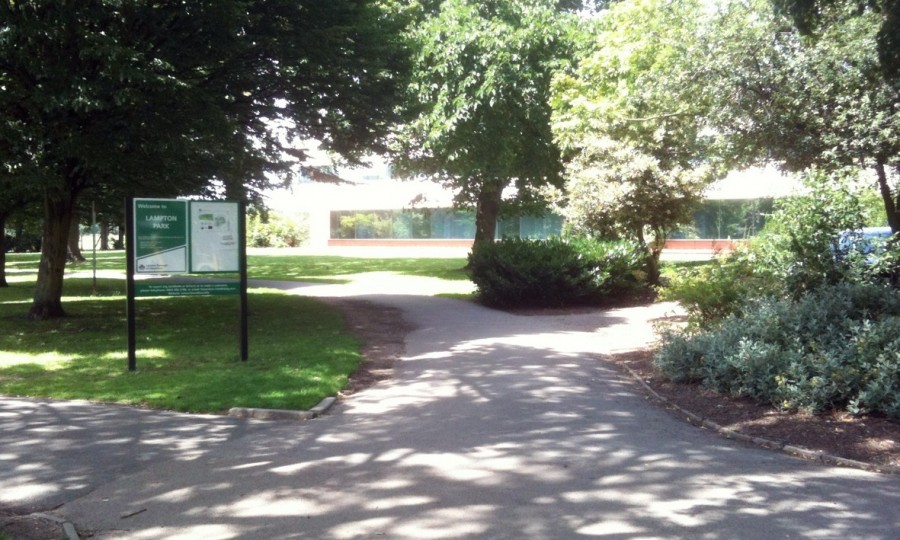 And here is that very 2nd left hand turn, you now power along the path keeping the Lampton Park sign on your left and the modern office building on your right.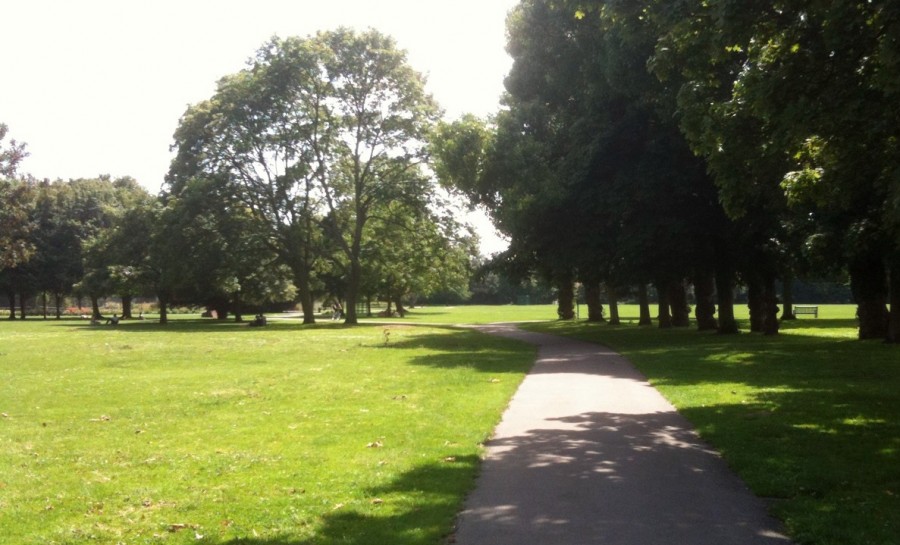 You now can start to get your 1km rhythm as you just have to follow the path as it gently turns left.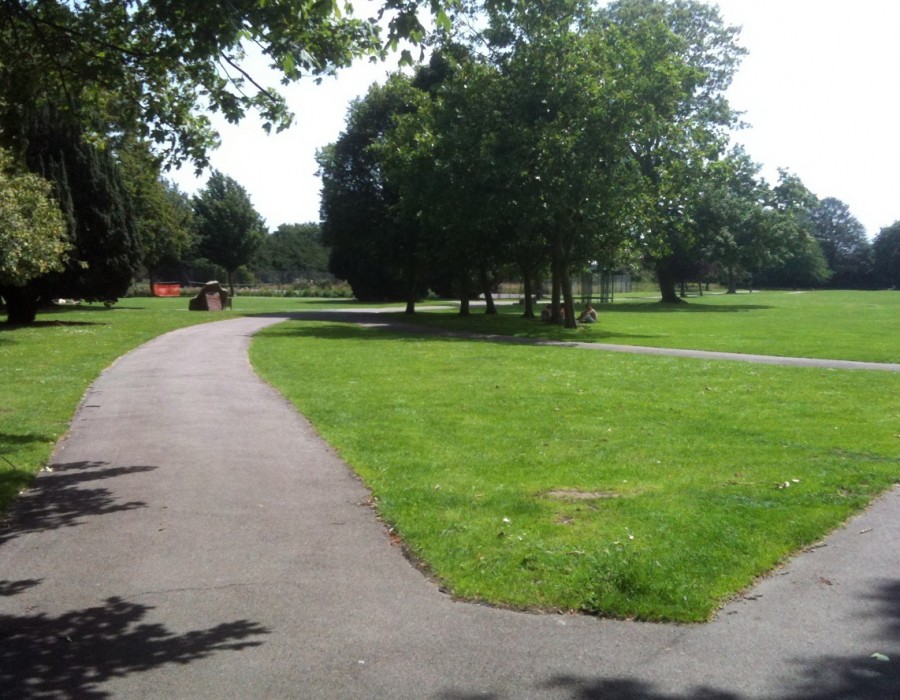 After 200m the path comes to a fork, you go left and once more have a long stretch to hunt your lactic threshold and 1km PB...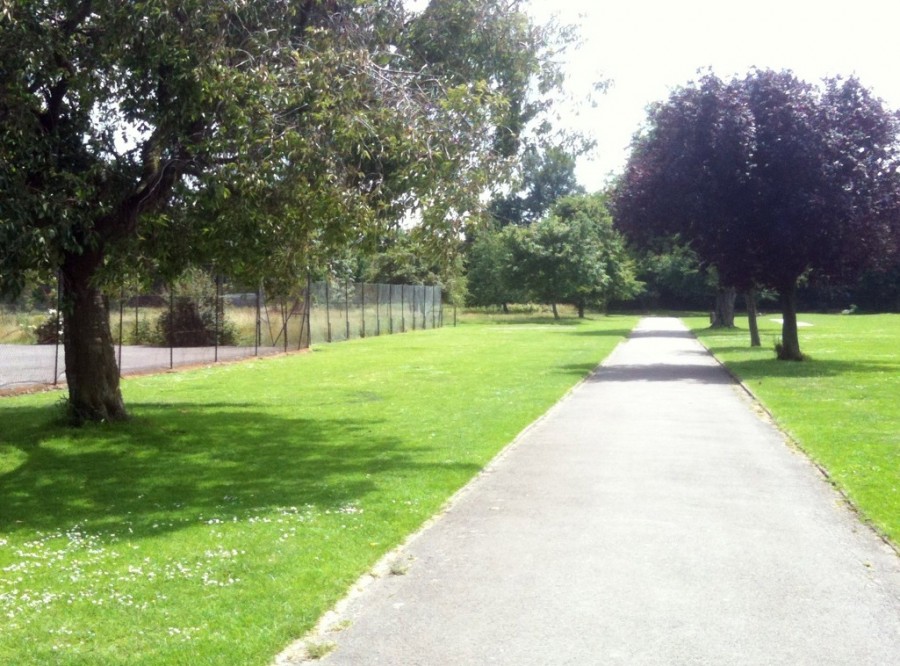 The path is staright as an arrow and you will whizz past the tennis courts left as you prepare to turn left at the end.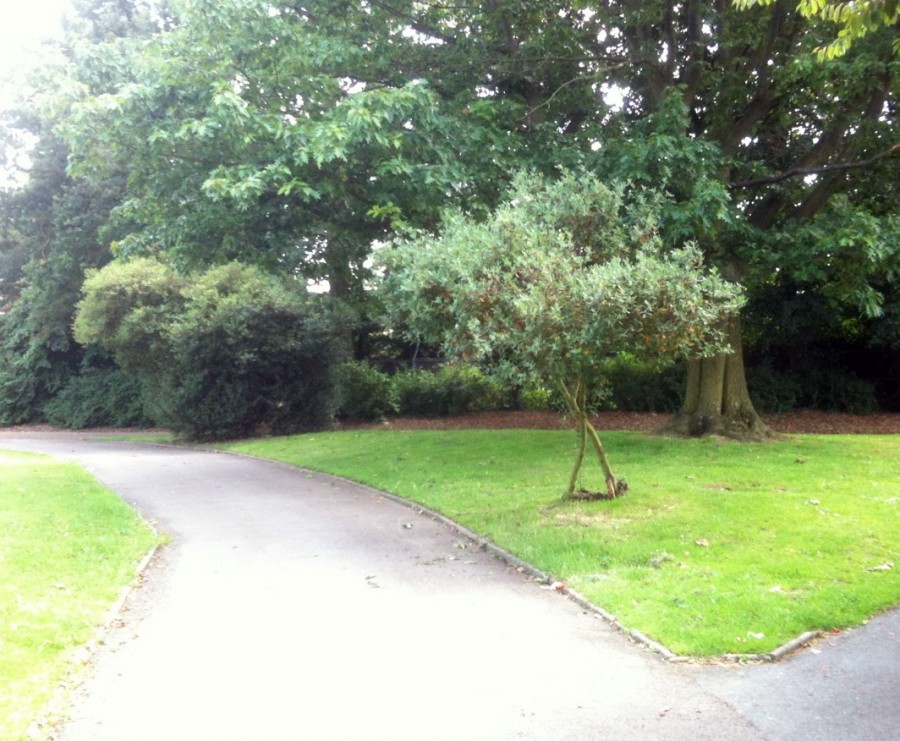 And here is that very left turn by the small tree that has it's fingers / branches crossed for your 1km run.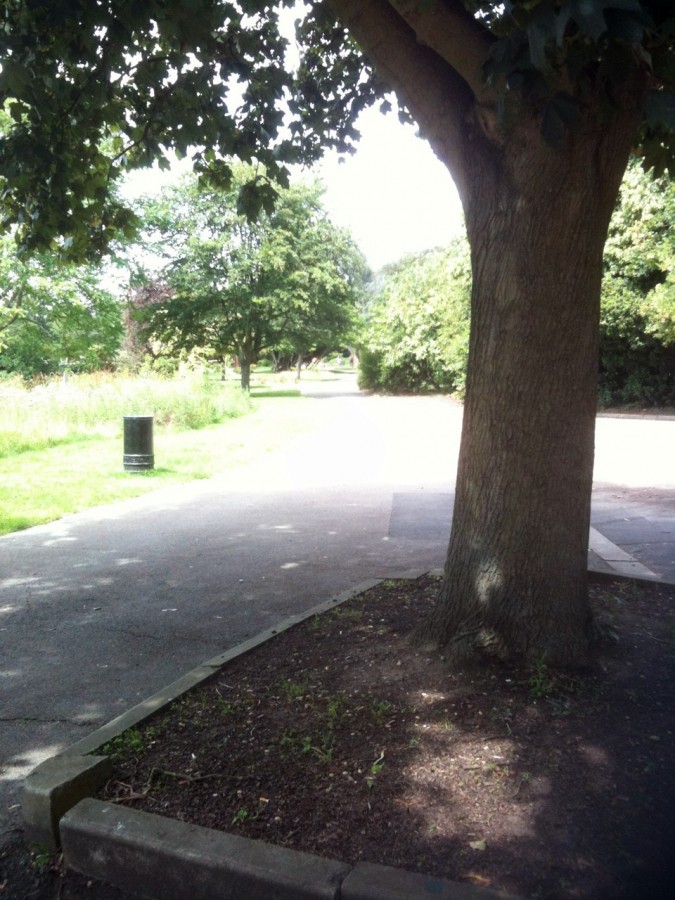 And as you see this tree and turn left for the last time you are on the home straight with less than 250m to go.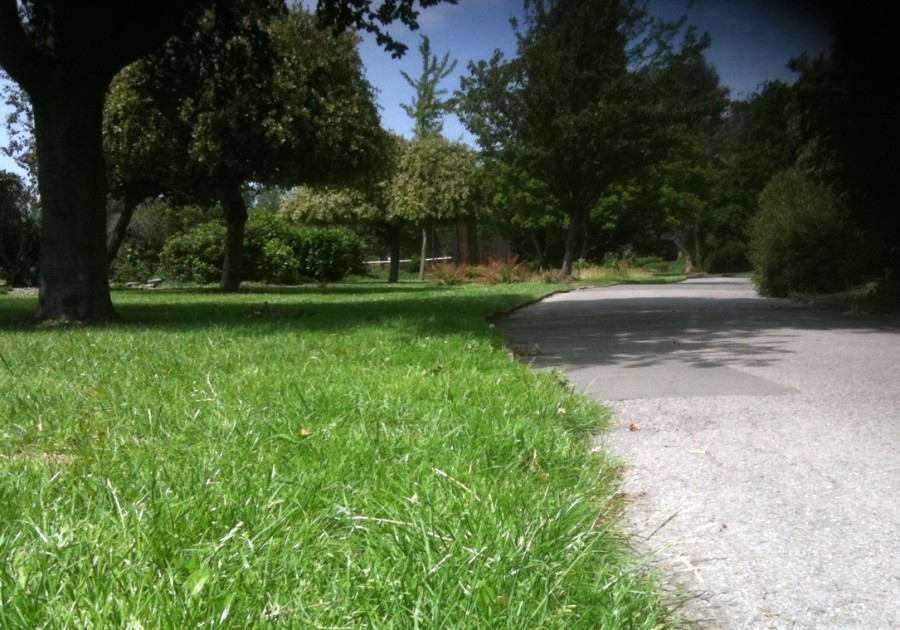 If the beautiful green grass coud talk you know it would cheer you on home, less than 200m to go!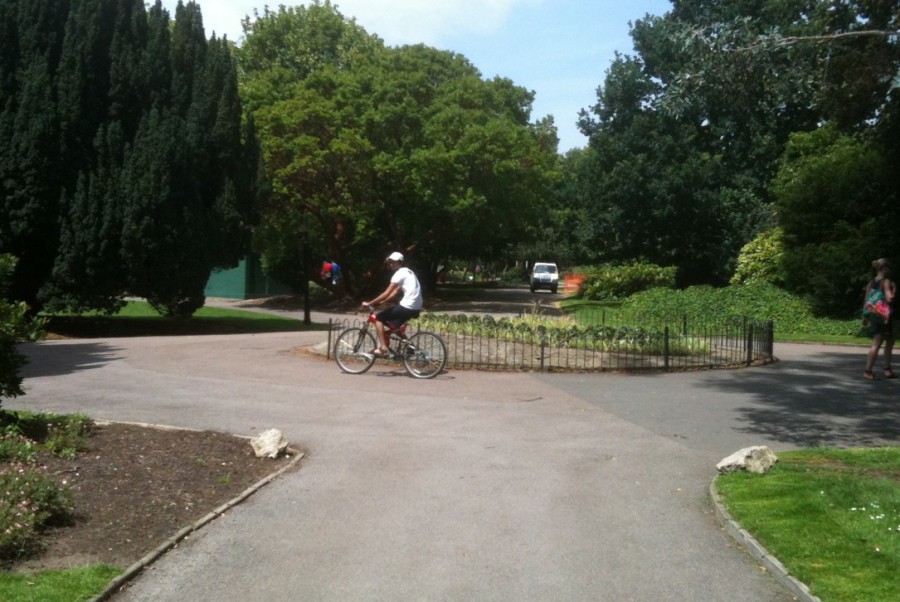 You now need to go past you original starting point (this natural loop was just shy of 1,000m) and keep going straight on as per at the beginning and head for the old brick building / path junction once more.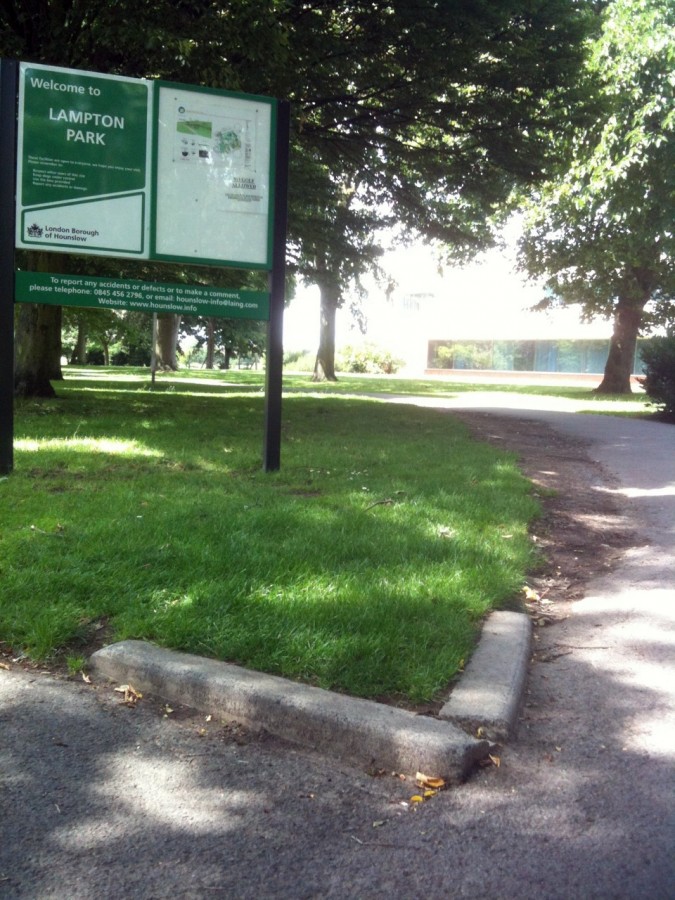 And this curb stone under the Lampton Park signs marks the exact end of your 1km Loop.
Congratulations and please let us know how your times start to tumble.
Happy running from all the team at LGN!
LGN Newsletter
Keep up to date with LGN events, announcements and more.