LGN Regents Park 5km course
LGN Regents Park 5km course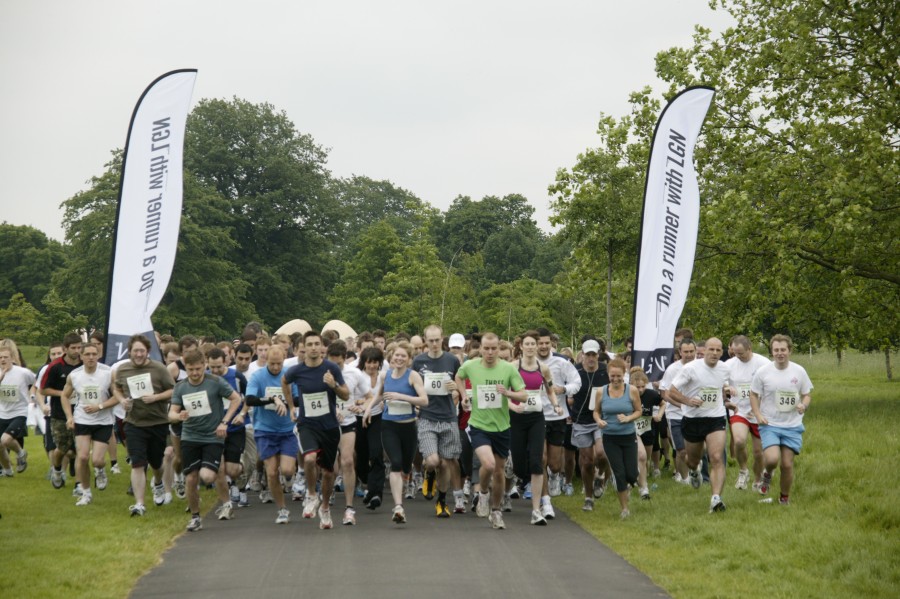 Like bobsleigh champs doing their pre race head swaying race track prep... LGN realise that you need to mentally prepapre for your sporting route to build confidence and thus we are very happy to provide all 5km competitors with a 1980's a-ha video style photo story and old skool map of our Regents Park 5km race loop.
LGN is a meticulous organisation and obviously did not attempt to measure this 5km course with GPS, oh no, instead we initially combined Zen-like patience and 18th century Victorian craftsmanship to measure the course with calibrated measuring wheels - and then had the course officially measured and accredited by UK Athletics approved organisation AIMS.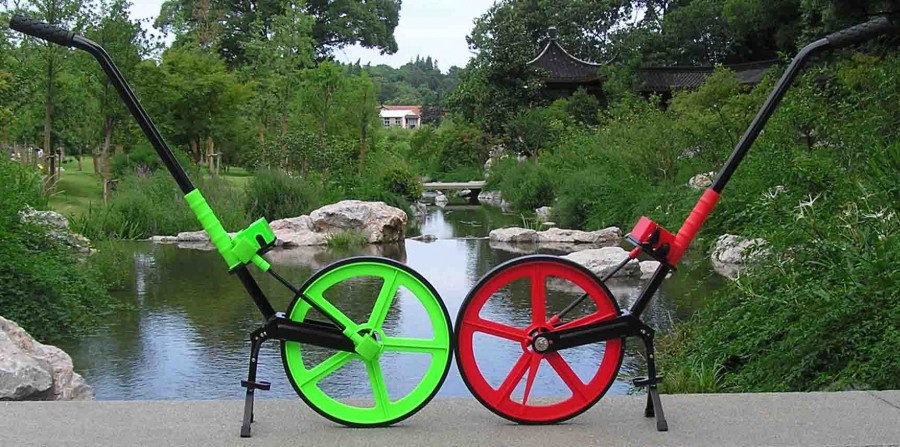 To use this LGN 5km info either just have look at following pictures and get a feel for the beautiful course, or print map and get together running mates to walk or jog the course and get that cheeky advantage over the rest of th field.
Here is link to map of LGN 5km course: - http://www.mapmyrun.com/run/united-kingdom/london/396939226880
LGN Regents Park 5km photo journey below: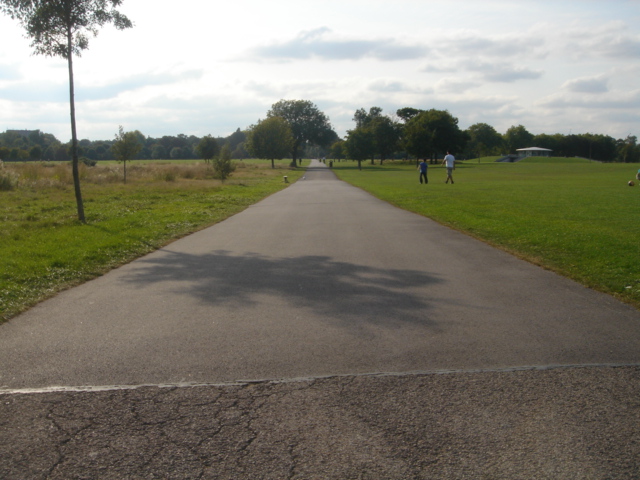 The race hooter will sound and this is what you will see at the start, Hub Cafe on your right presents a beautiful teaser of what beveraged delights await you after the race, but for now you have a dead straight first 500m all the way to very end of path.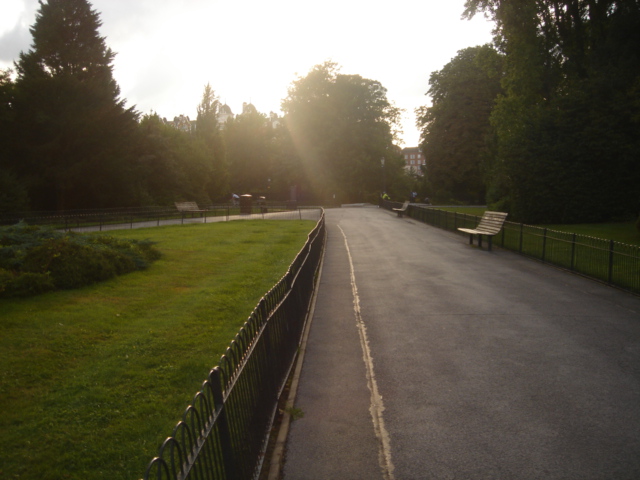 As you reach very end of long straight opening 500m you will come to a required 180 degree turn, look for racing line and try to lose as little momentum as possible as you make the hard left turn.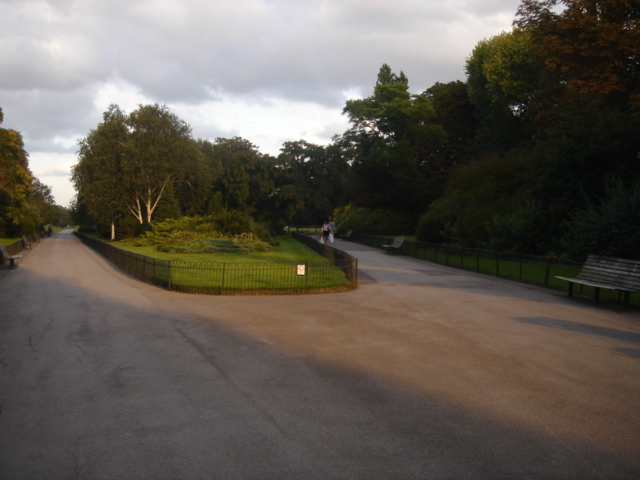 As you execute your perfect 180 degree turn this will be your view as your now aim to take the next right hand path.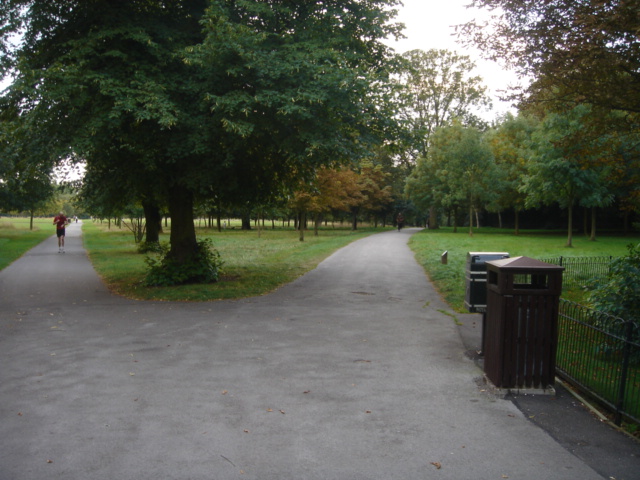 And here it is, take the right hand path by the two delightful bins.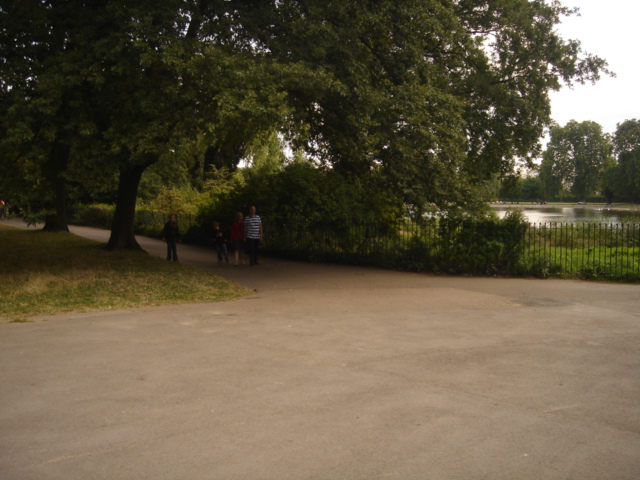 Eventually you come out into a large path intersection, you need to go straight ahead aiming for the family of 4 and keeping the railings on your right hand side.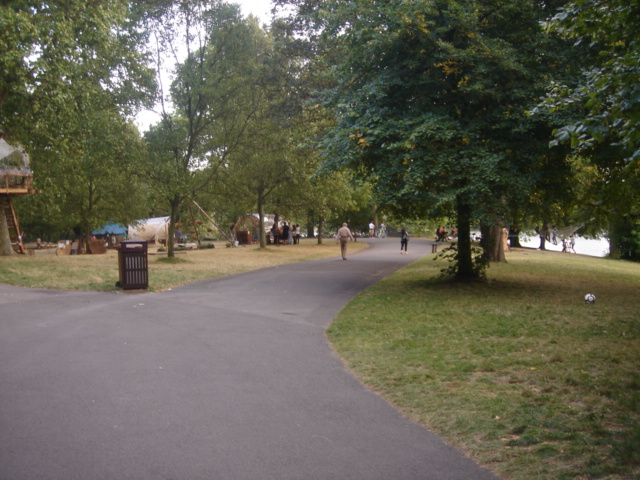 1km:
And in no time you are at the 1km stage, again take the right hand fork and use the calming watery influences of the lake to calm your racing rhythm.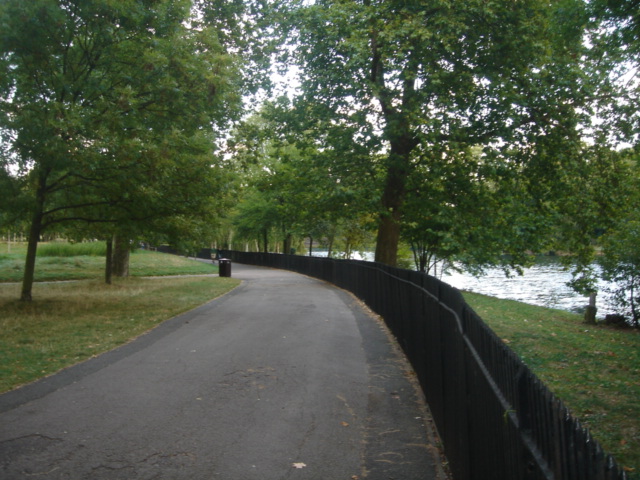 You now just need to keep the shimmering water on your right and be safe in the knowldge that you are running straight for almost a full kilometer.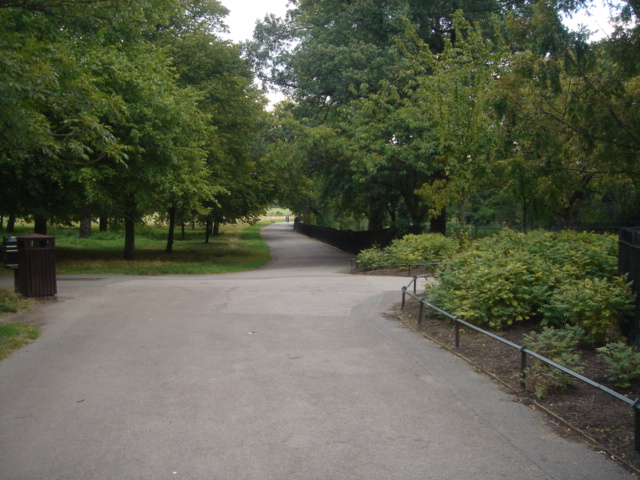 You will come to cross road for a bridge, but just keep powering on in a straight line with water on your right hand side.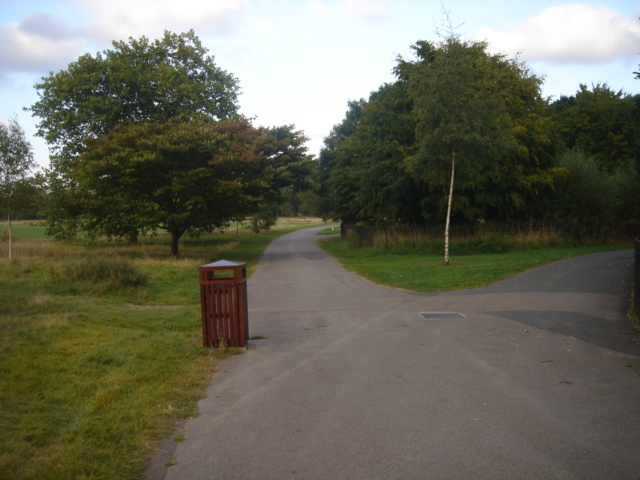 Eventually you will be tempted to turn off from your righteous 5km path... but do not accept, do not turn right and just keep going straight.
And yet again you will be tempted to turn away from your lactic laced journey of discovery, just keep going straight and aerobically true.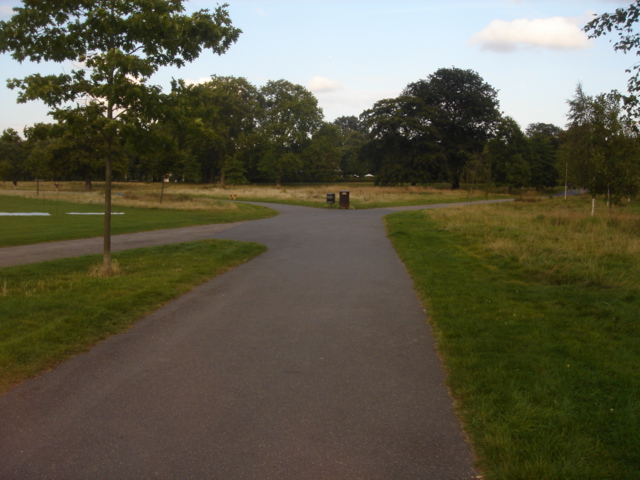 At the next path intersection again you just keep going straight over passing bins again on your right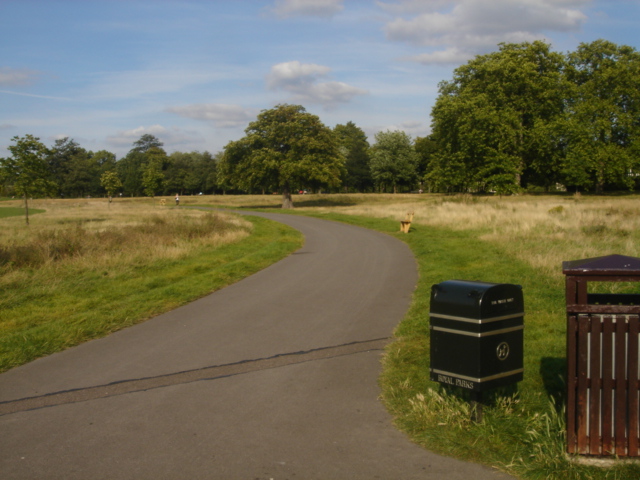 And here are those same bins up close and personal, so you can see your sweeping path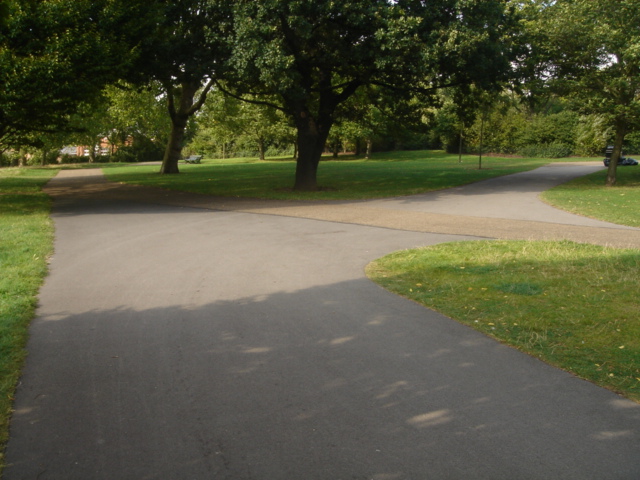 After 150m you will come to this funky intersection and again you need to be nimble on your toes as you perform your 2nd 180 degree right turn.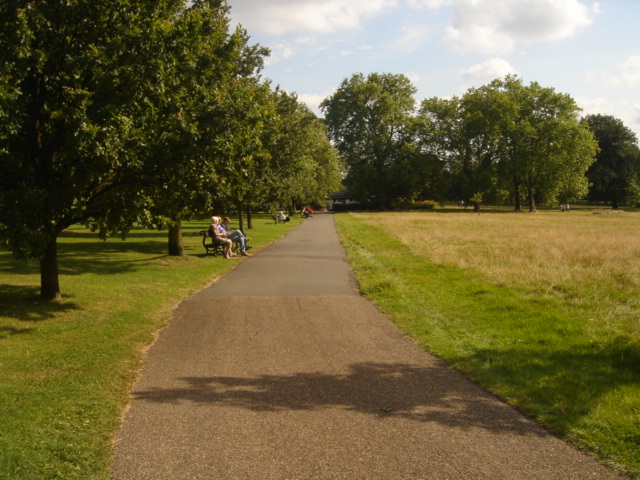 And as you turn you will be greeted with this lovely sight, you are going to run to the end then perform a Strictly Come Dancing dazzling left-right combination... get ready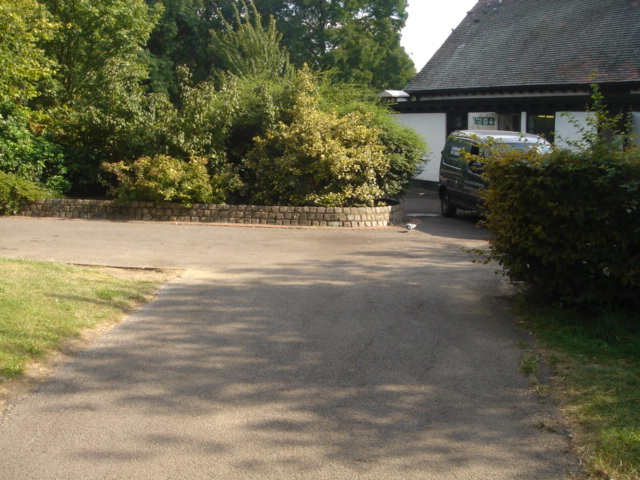 2km:
This is your quick left turn behind the back of the Honest Sausage cafe...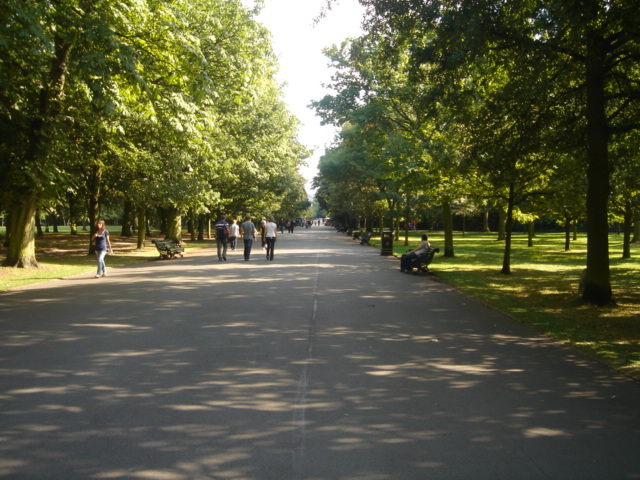 You then quickly turn right and find yourself on the main Regents Park pathway, beautifully going slightly downhill, let gravity help you along, take a sniff from Honest Sausage cafe on your right and proceed down this path for 250m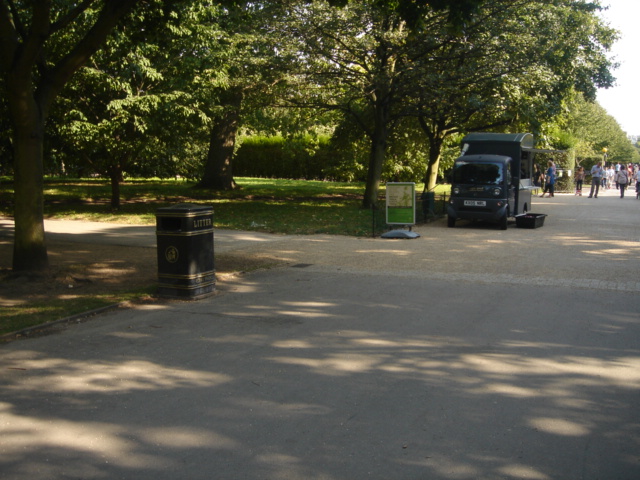 At the bottom of the pathway you will see a left hand turn, this is yours, please turn left with athletic aplomb, if you have gone across a pedestrian crossing you have gone too far!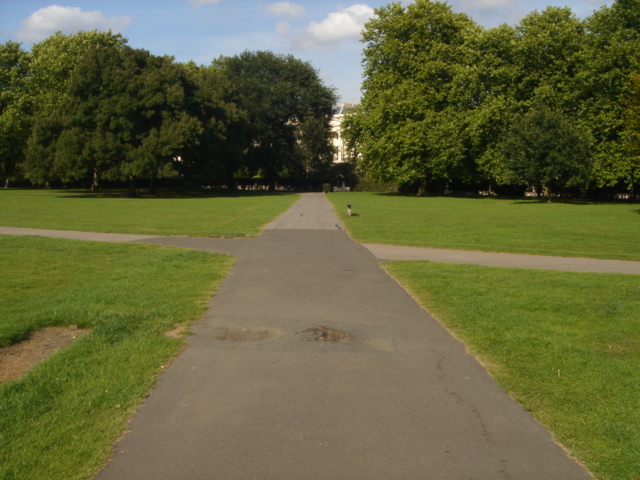 After only 150m you will take a hard left at intersection, big open playing fields on either side of you, open up that running stride.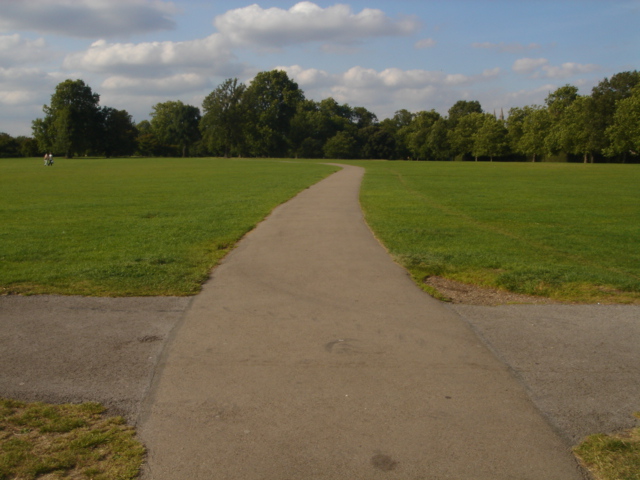 You are going to stay on this path until you reach the Regents Park Monument - so straight over this cross roads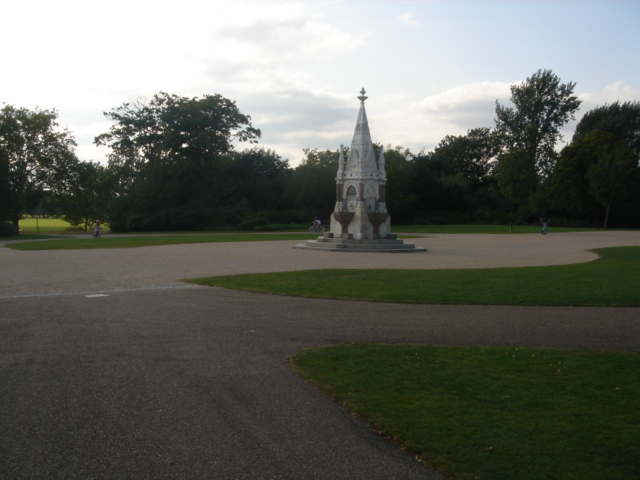 At this wonderful Victorian monument you turn right and get ready for a fantastic downhill section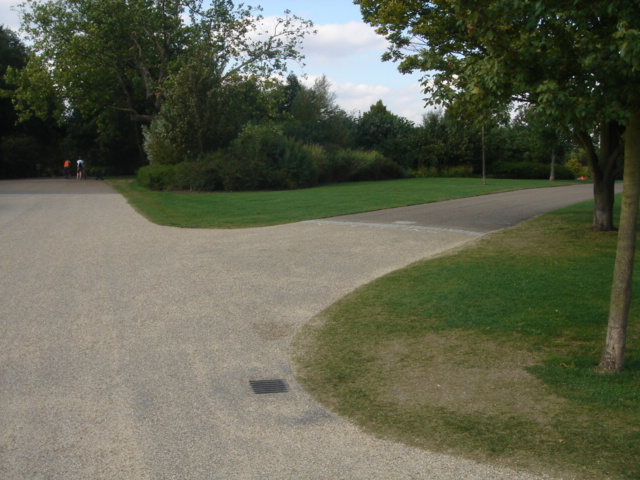 This is the right hand turn, get ready to let gravity take you down and give you well earned cardio engine lactic respite.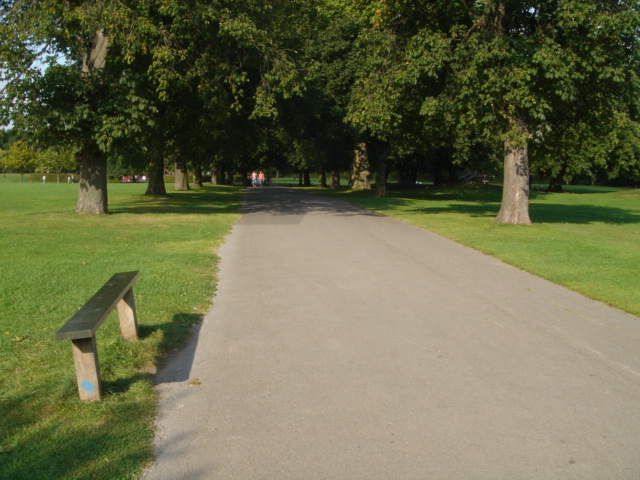 3km:
As you run down the hill the you will pass this bench on your left which is the 3km marker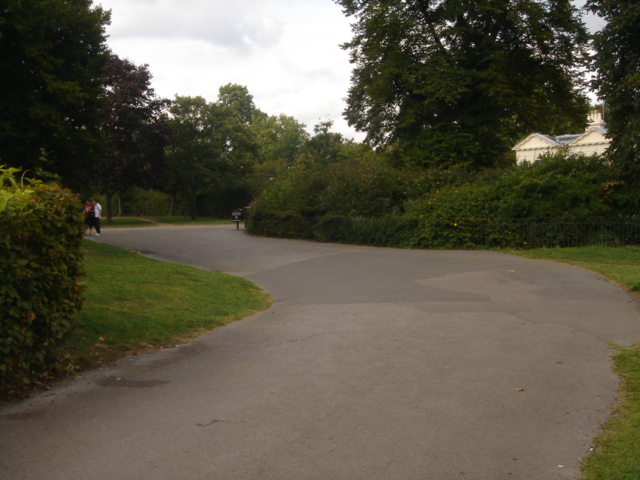 At the bottom of the hill re-engage pistons, follow curve of path and then turn left, with the only real dragging uphill now to overcome.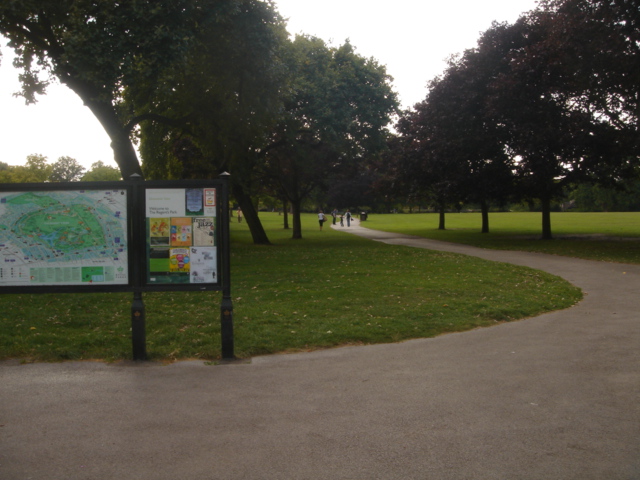 As you do turn left this is the shigh of the 'hill' - modest, but after 3km at race pace it might feel like the north face of the Eiger.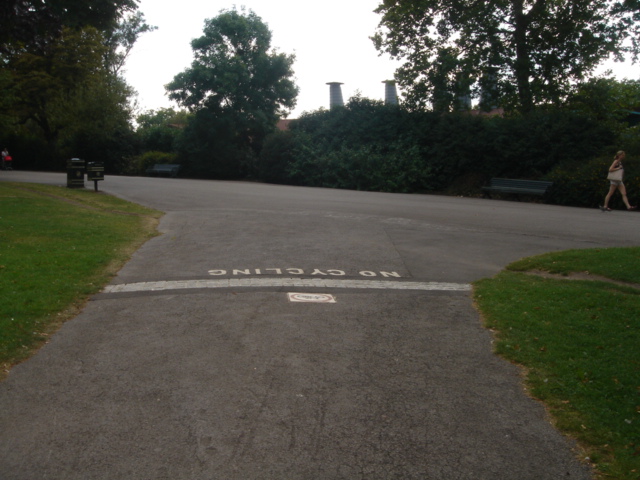 At the top of the Eiger path you will turn left keeping London Zoo on your right hand side, breath deep for essence of wild animal.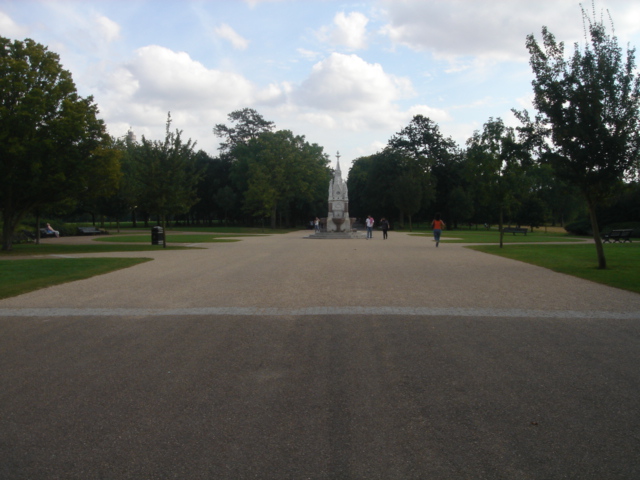 You now come back to Victorian monument but this time you are going to turn right just before it, just where the rather funky coloured orange lady is running.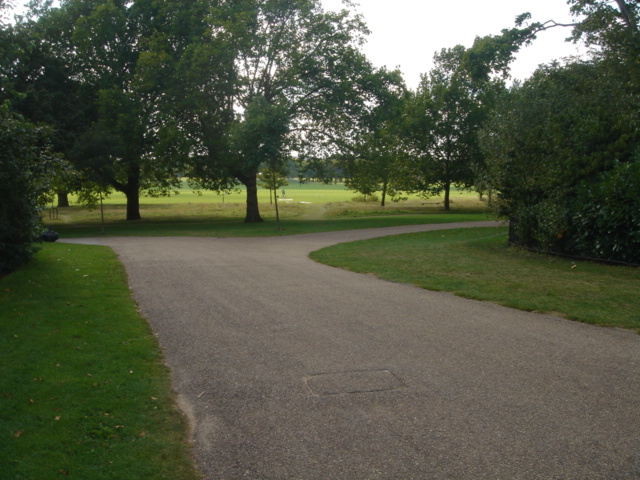 And now you are on the home straight, under 1mile remaining - turn right at fork and get ready to run along past the Elephants.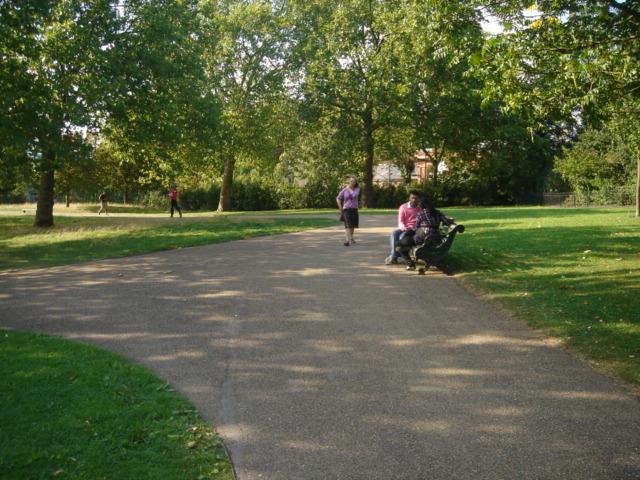 Follow that jogger in red! Turn left after park bench with young lovers (they may not be there when you run), you are now two turnings from finish line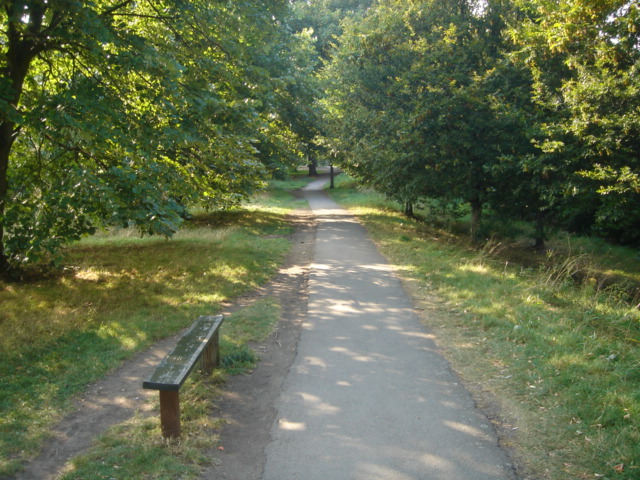 4km:
Follow path straight all the way to junction at bottom, final kilometer approaching, get that sprint finish ready.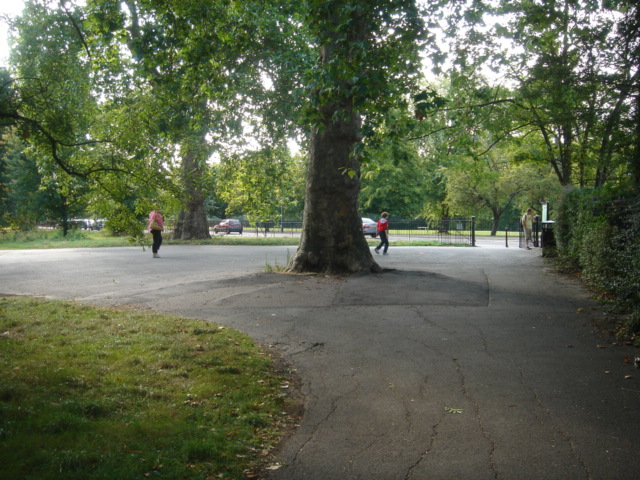 At end of path you take 2nd path on the left, not the 1st!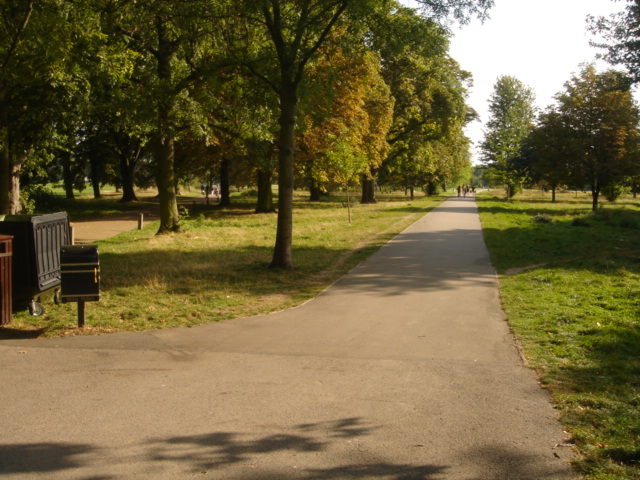 This is the 2nd turning on the left, one dog leg turn to the finish - cue Chariots of Fire music.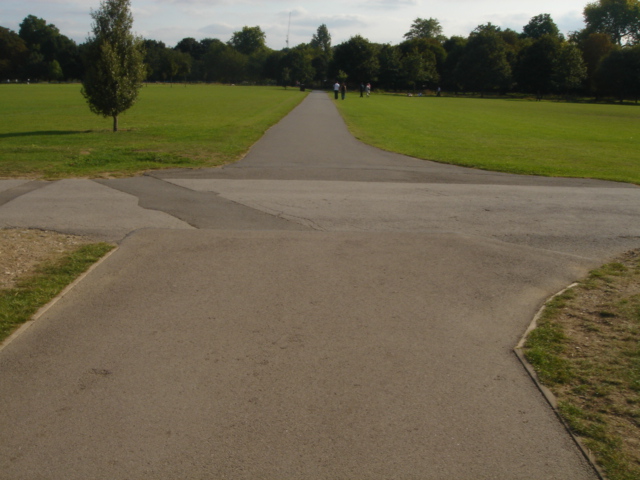 At intersection turn left and then it is the beautiful 250mm home straight.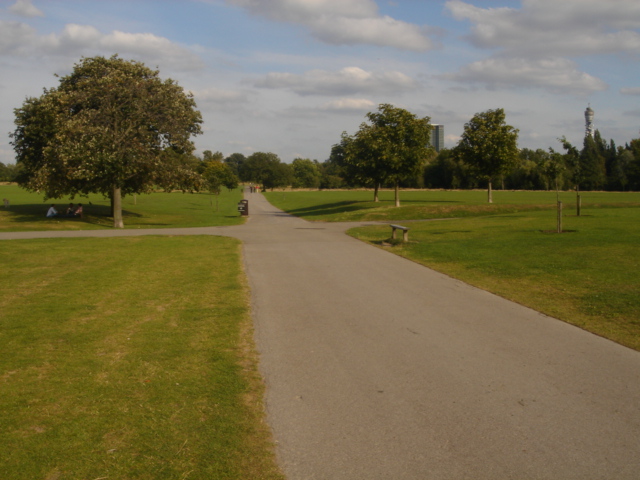 Arms should be pumping, imagine crowd cheering your every stride, straight across the last intersection, 100m to the finish..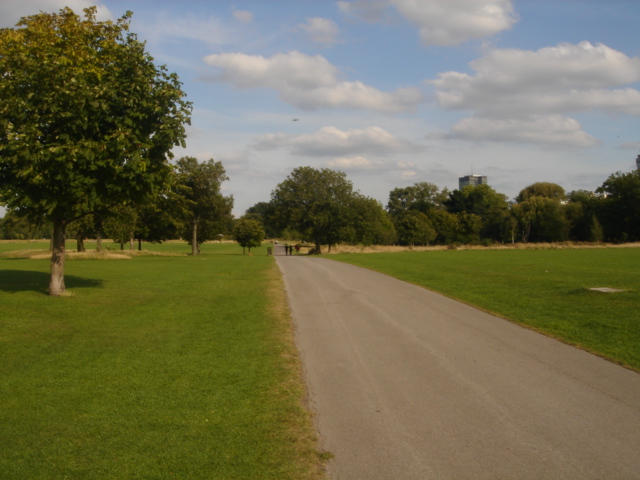 5km - Finish:
With Hub Cafe on your left, the LGN 5km tree marks the exact finishing line - congratulations!
LGN Newsletter
Keep up to date with LGN events, announcements and more.